Tacos Mexico
3208 38th St, Astoria, NY 11103
Order now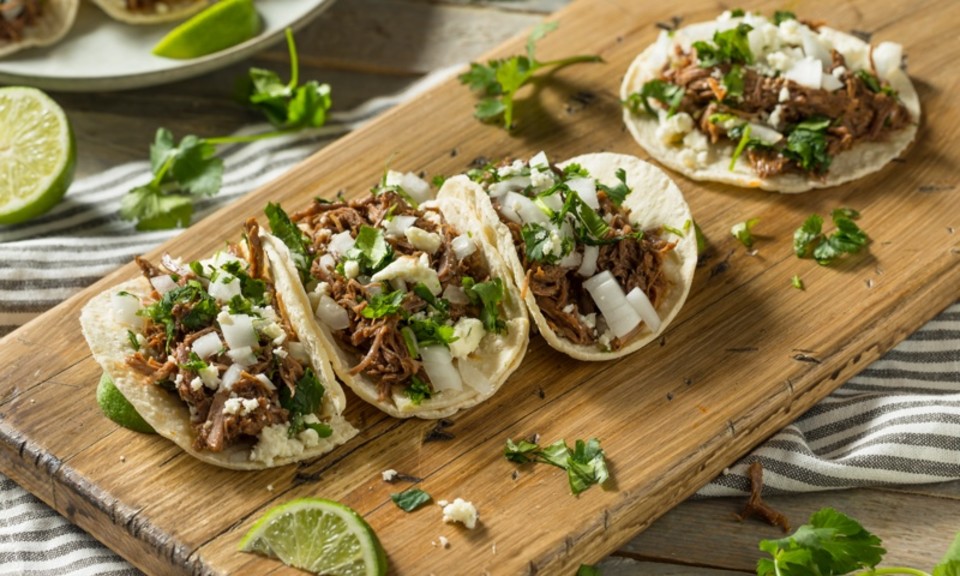 Monique
Looove the food!! I had to wait a bit longer than expected but it was so worth it! And the portion size was decent. We had enough for the next day. Yuuum
James
Nachos deliscious n veggie option
Great mango juice with milk.
Reasonable n delish. What more can you ask.
Gerardo
Amazing shrimp nachos, just add a bit more shrimp and sauce, for 10 dollars I do expect a bit more
Alexandra Marie
Got the burrito and fell in love. Will order again next time
syrus
Amazing enchiladas at this place and its open really late!
Michael
I've ordered from here three times in the last week, and I have to say I'm going to be a regular customer. The food has been delivered fast, and it's some of the best Mexican I've had. The dishes had clearly been presented and wrapped with care. Granted I'm no expert, but I loved the pollo asado tacos, the pollo flautas, and the cerdo tamales, both green and red, were fantastic. It sort of bums me out to see that many people jump on this site and post a blistering review when they have a bad delivery experience. I'm sympathetic and understand the urge to vent the frustration, but I feel like this place deserves better.
Jacob
So I ordered the food and I was not tending to my phone when the order came for their delicious chicken nachos, I missed it. Several times. They tried to reach me and I just missed the call. So instead of eating their delicious nachos, I ate a much less fulfilling $10, instead. Id like to apologize to the delivery man for having him wait in the cold. Please send the same guy next time. I owe him a tip.
Gregory
This place is a hidden gem. I discovered it through seemless and has been my "go to" spot for tacos. WARNING: There hot sauce is insanely spicy. Delivery guy is always prompt and courteous. I recommend this place to everyone when they ask what they should order.
Frank Armando
This place is a gem. Dont discover it. Just quietly enjoy it and only share it with loved ones. Its the frigging best. And definitely order for pickup so you can get in on the margarita action. Youll thank yourself later.
David
I live across the street and luckily don't have to deal with their slow delivery. They have the best tortas, tostadas and guacamole! Their fries are also amazing, just wish it were a bigger portion.
About us
Today

Delivery: 5:30 PM - 1:00 AM

Takeout: 7:00 PM - 1:00 AM

Delivery

Tuesday:

5:30 PM - 1:00 AM

Thursday:

5:00 PM - 1:00 AM

Saturday:

5:30 PM - 1:00 AM

Takeout

Tuesday:

5:00 PM - 12:00 AM

Wednesday:

5:00 PM - 1:00 AM

Thursday:

7:00 PM - 1:00 AM

Saturday:

8:00 PM - 1:00 AM
Stop in Tacos Mexico today in Astoria for amazing tamales, delicious mole, and the best enchiladas in town. You won't be disappointed!